Are you a outdoor sports lover?
Usually go out with heavy drinking water in your backpack?
Want to reduce the weight but have difficulties on choosing a good outdoor water filter?
Then
ODOLAND is your good choice!
The ODOLAND water filter straw is portable and lightweight, extremely good for emergency and outdoor use by providing travelers and campers with safe and clean drinking water. It's your personal survival access to clean water no matter where you are.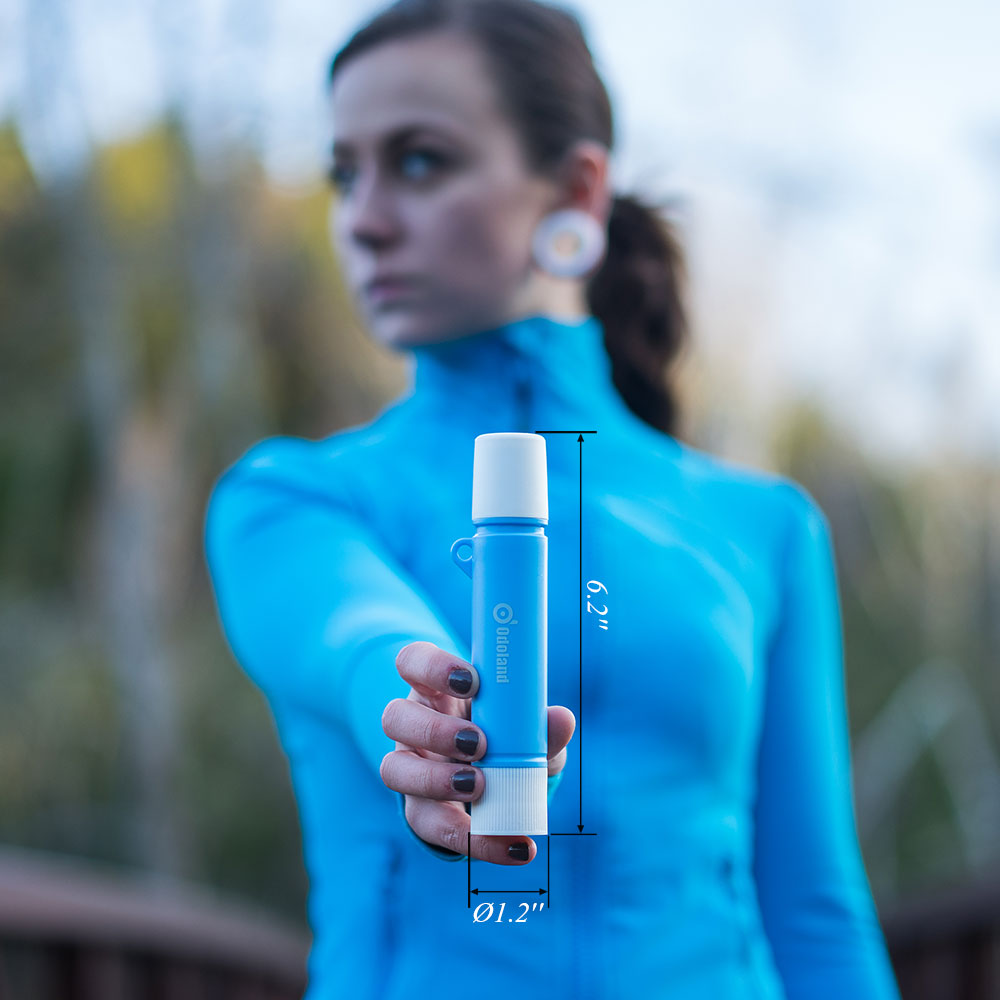 WHY CHOOSING ODOLAND?
Upgraded filter– New added carbon filter not only increases the quality of water, but also improves the taste. Free you from worrying about clear water!
Quick to get clear water–400ml per minute, quicker than any other water purifier! Solve your water problem in seconds!
Large capacity– Totally up to 1500L, can be used thousands of time.
Less bacteria– Super high precision of 1um, less bacteria, much safer.
Humanized suction nozzle– Unlike the old style, our purifier meets the comfortable need when drinking water. The flat mouth makes it much easier for you to drink without any effort!
Multiple ways of usage: Can be attached to daily bottles, hydration backpacks, portable bottles for easy storage! You also can share your clear water with your friends! It's not only your own person purifier. It's the connection with your friends!
Perfect outdoor gear: Only 60g. Lightweight, portable, easily clip to you bag or store in emergency kit.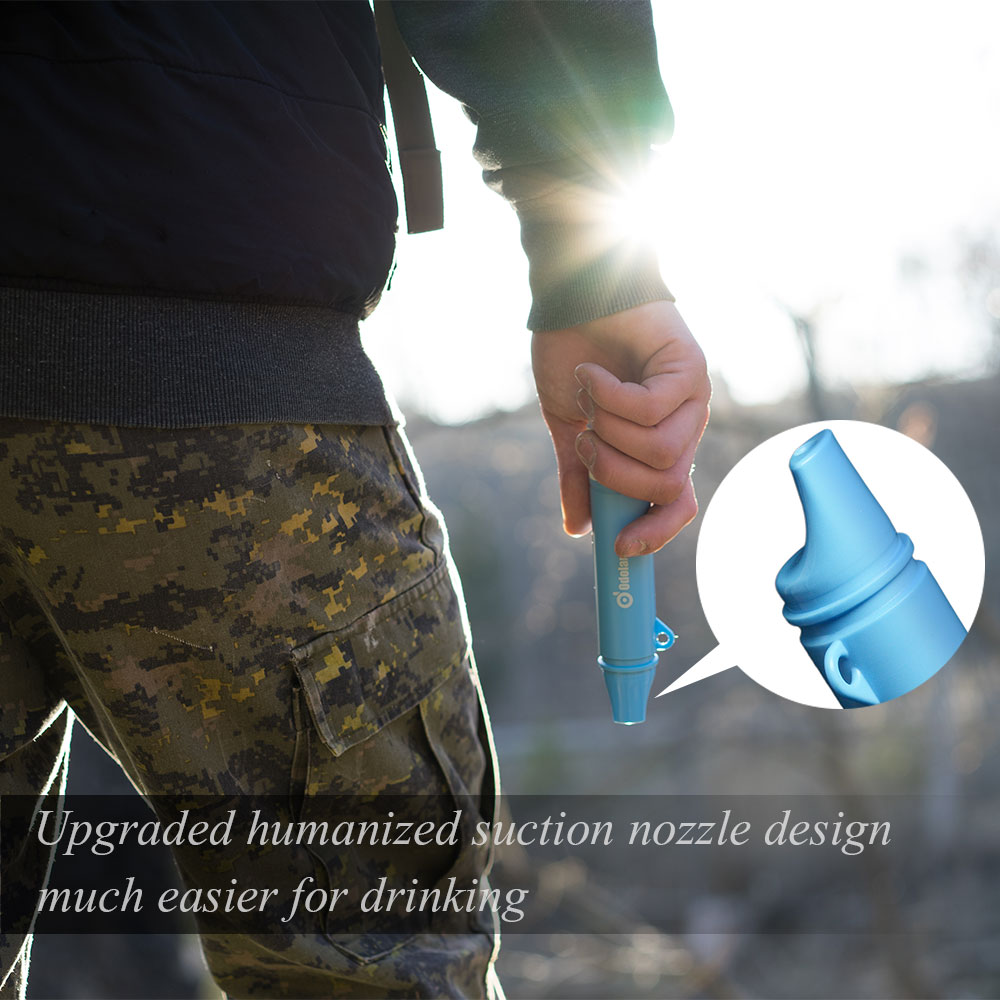 WHY WE ARE GOOD?
Double Filtration Design: Hollow Fiber UF Membrane & Antibacterial Carbon Filter, eliminate 99.9999% of colibacillus, legionella, heavy metal ions, chlorine, volatile organic compounds (VOC), organic and insect contaminant.
Safety Guarantee: FDA and BPA free, meets TUV test of bacterial filtration and long service life.
Filter More: 0.03 micron high precision hollow fiber membrane inline filter; filters up to 1500L clean water; effluent rate: 400ml/min.
Multiple ways of usage: Drink water directly, connected with bottles like Coca-Cola, connected with hydration pack, give you more convenience.
Perfect for Survival: Ideal for outdoor recreation, hiking, camping, scouting, domestic and international travel and emergency preparedness.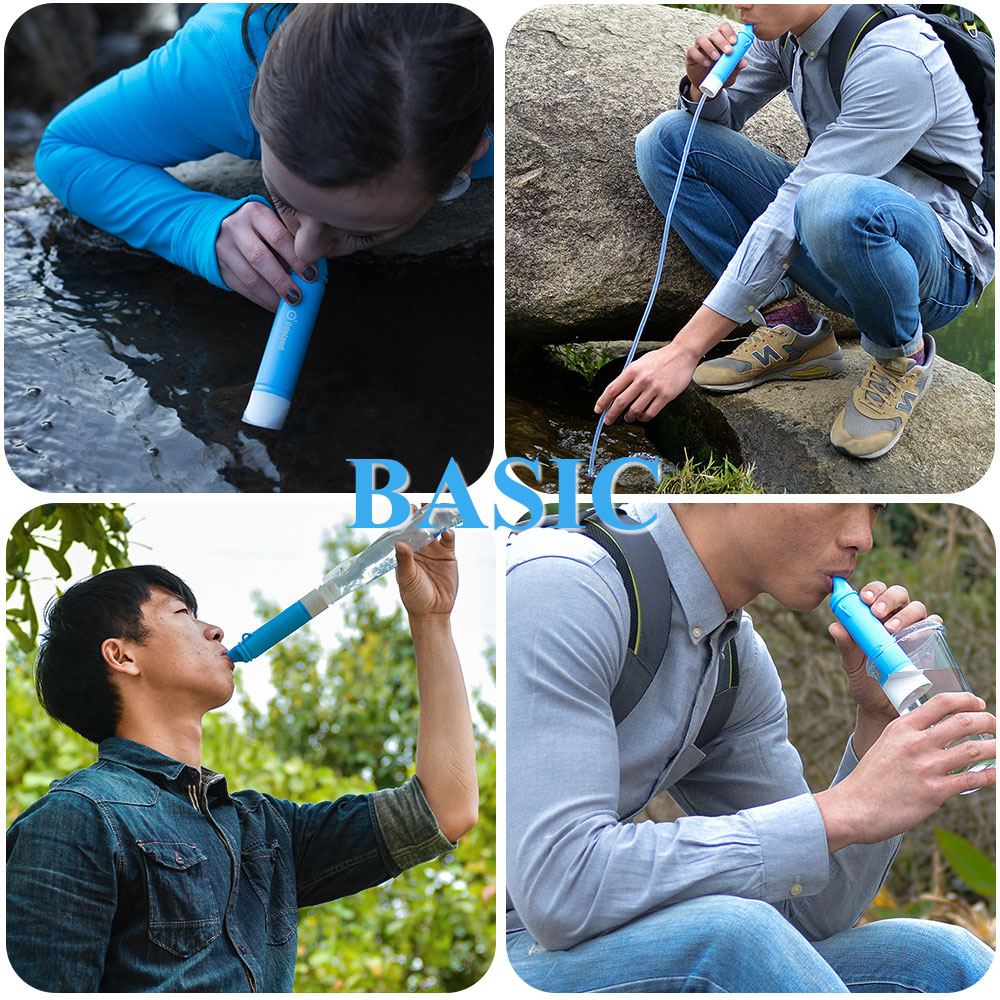 Multiple ways of usage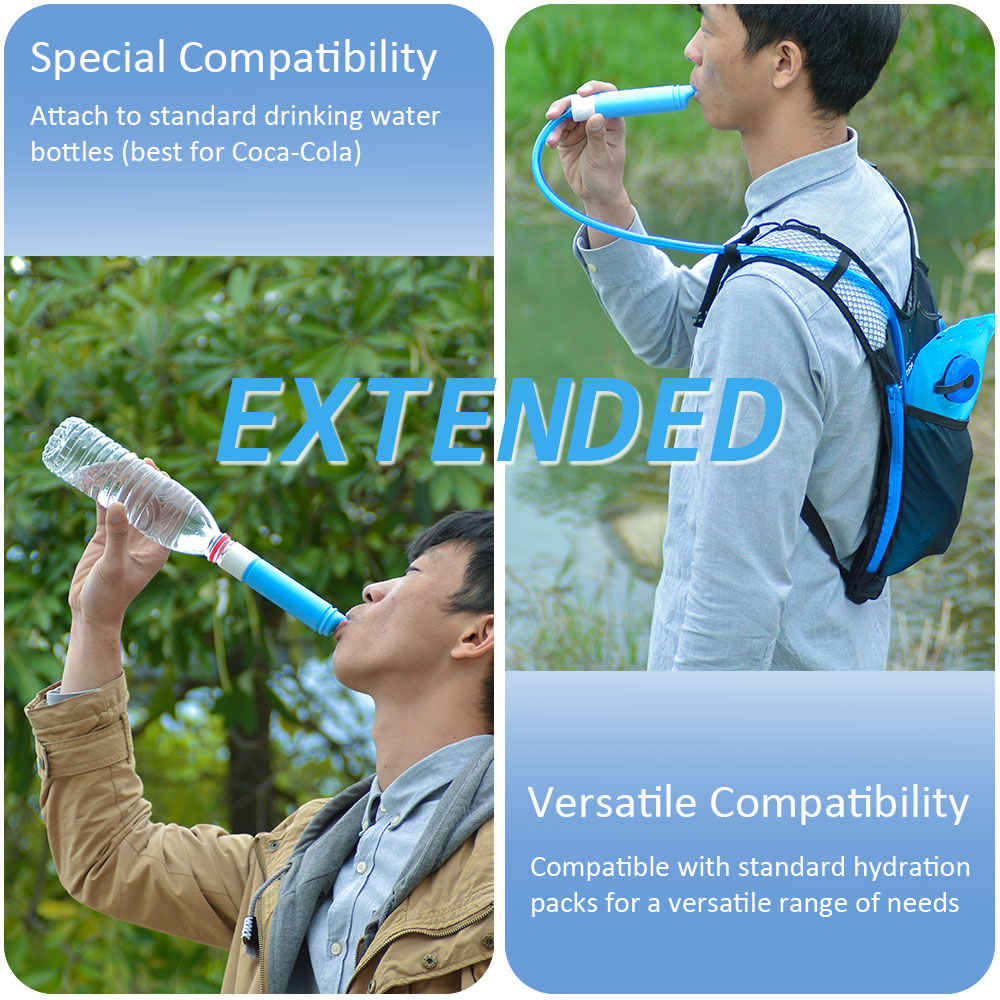 ONE meets ALL!
Outdoor activities, survival competition, daily long trips

Camping, hiking, traveling

People need to work long time in outdoors: field operators, geologists, exploration or survey person.

Journalist major in outdoor events

Survival from natural disaster or other bad environment

Citizen lives far away of clear water, without enough water or drink in bad water.

International relief and Development Organization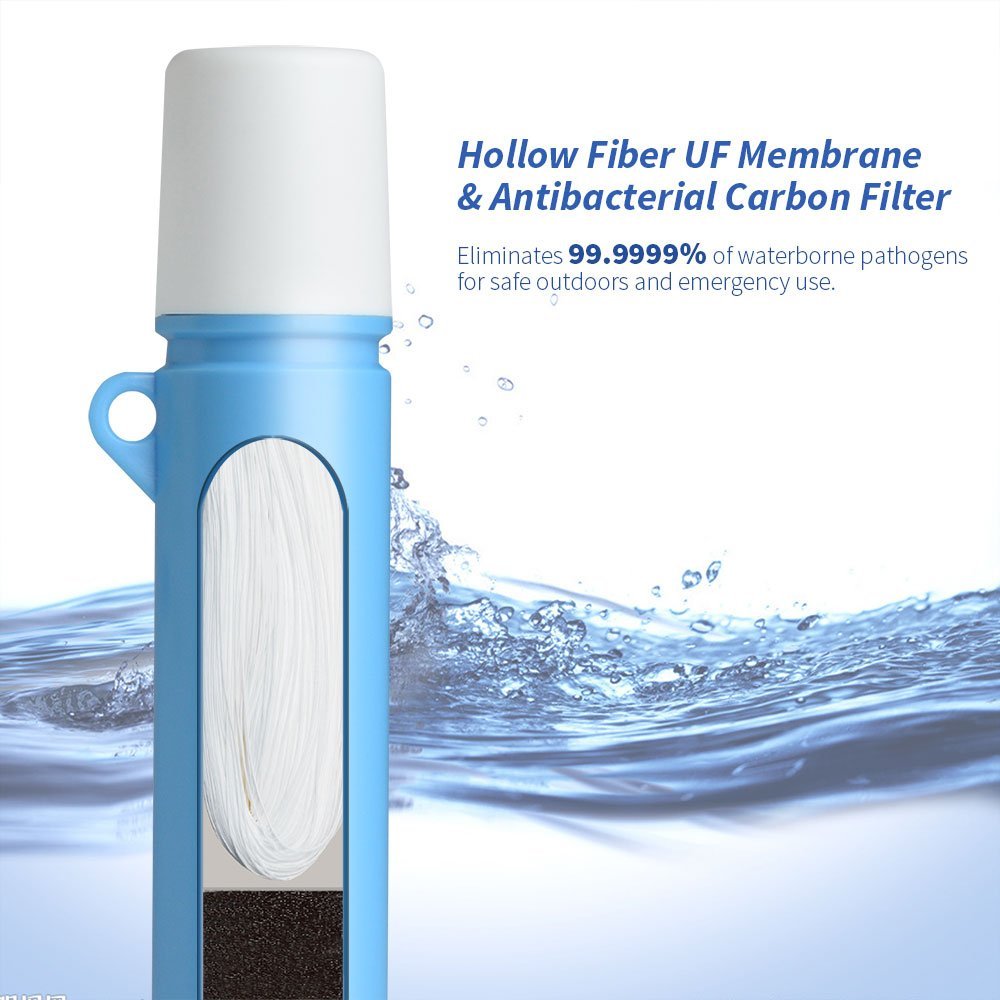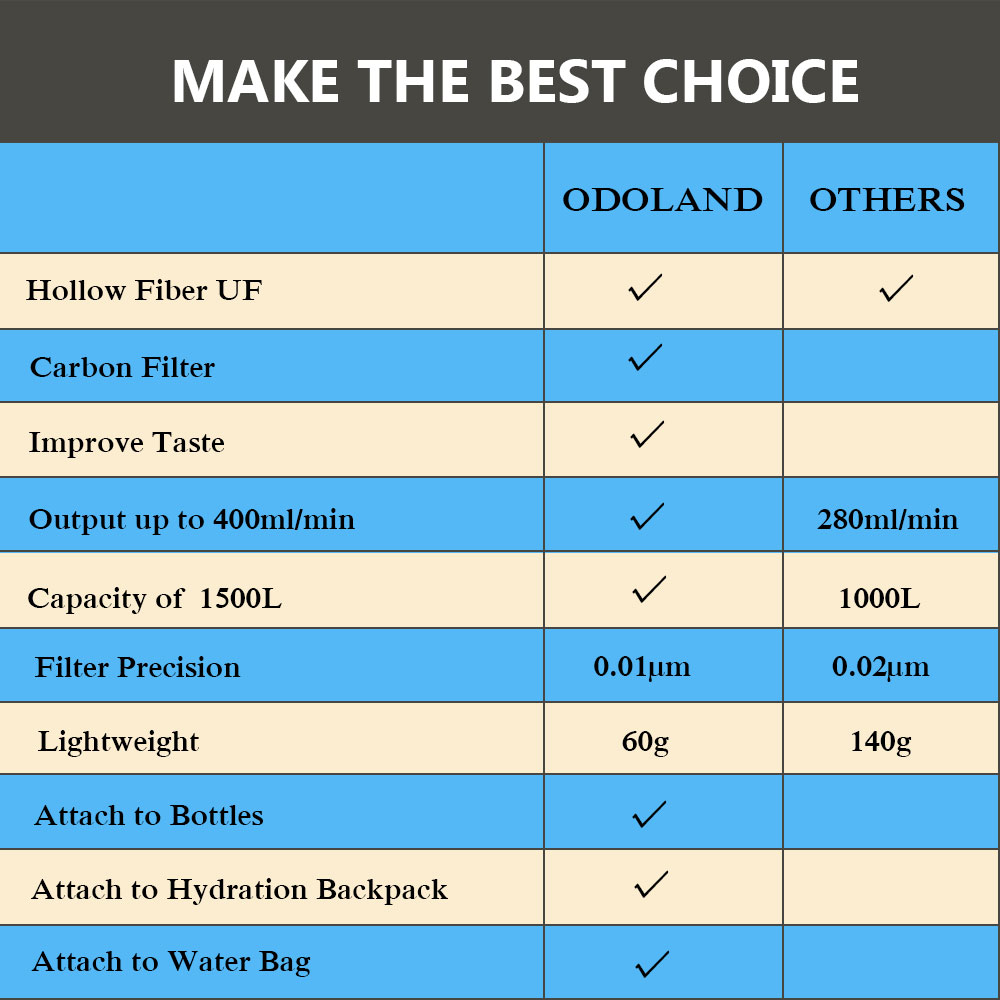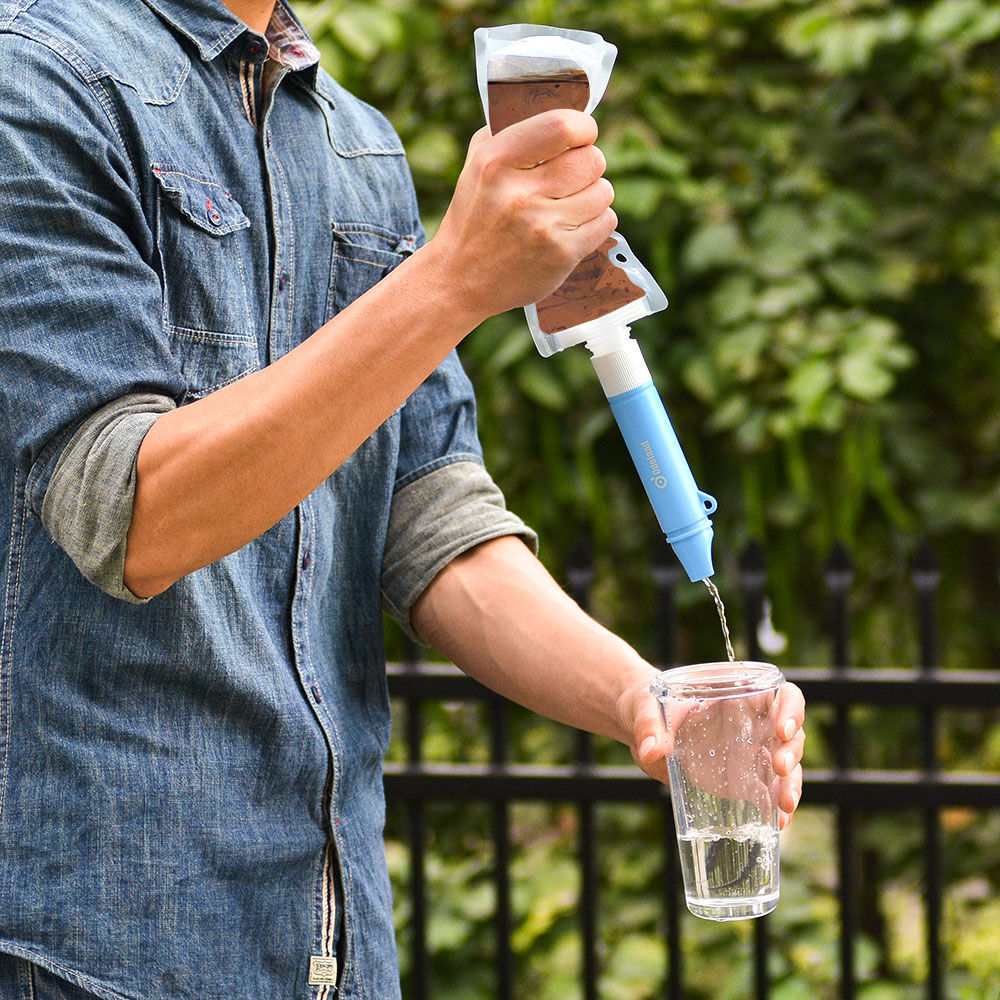 WITH ODOLAND, YOU CAN DRINK CLEAN WATER ANYWHERE YOU GO!
Specification
Application: Lake, river, ponds, collected rainwater and so on.
Material: ABS, PP, silica gel, etc.
Output: 400ml/min
Capacity of straw: 1500L/1 year
Package
1* Water Personal Purifier
1* User Manual
1* Foldable Water Bag
1* Pre-filter
1* Backwash
1* User Manual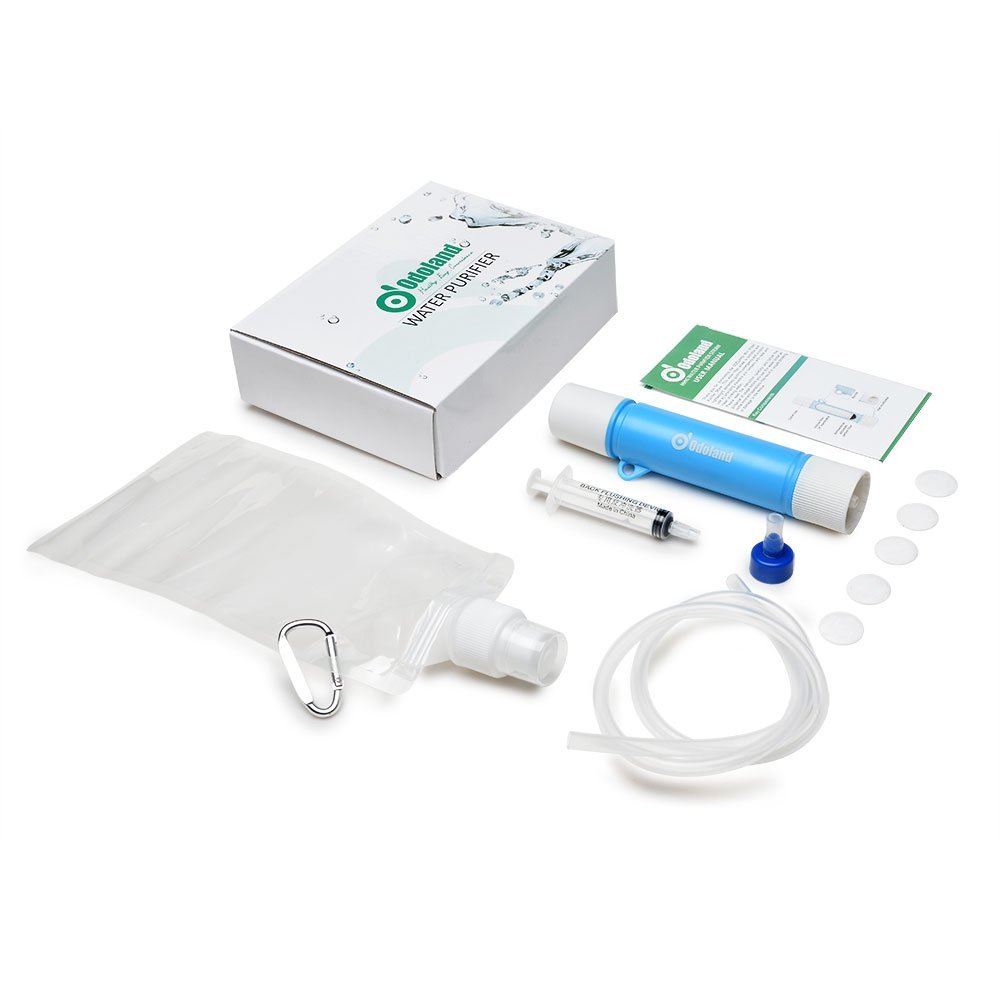 If you are interested in this product, please click the link.

If you want to know more detail about our product , please don't hesitate to contact us. We will try our best to give you a satisfying reply.