1. Choose the Right Size that Fits You
The first important question to ask yourself is what capacity of backpack do you need. Sometimes this can be limited by factors such as it needs to fit in an overhead bin on a plane. And it should be determined by how much gear or food you need to carry. This is why many people require more than one backpack for different occasions.
So if you are about to camp, think of what you need to take. And don't forget to take the backpack's folded size and its unfolded size into consideration.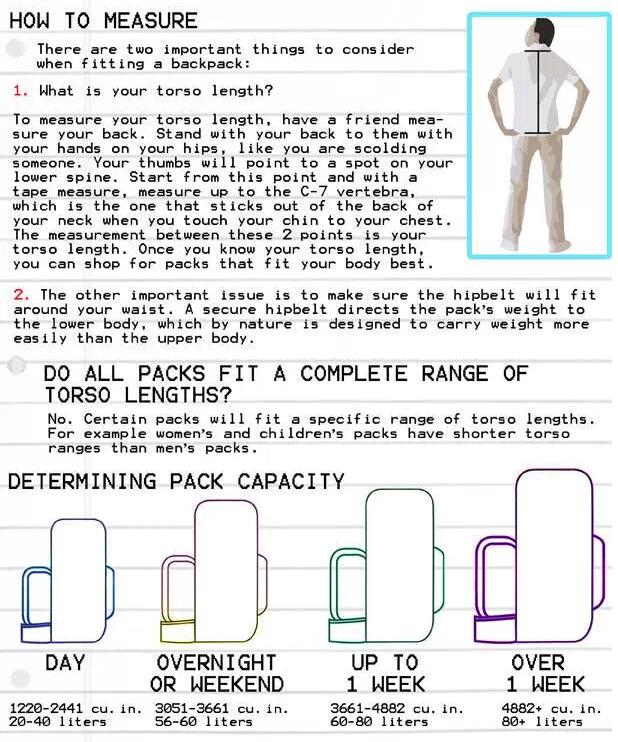 Photo by CAMPMOR
2. Choose Pockets
Besides, a good camping backpack should have many easily accessible pockets.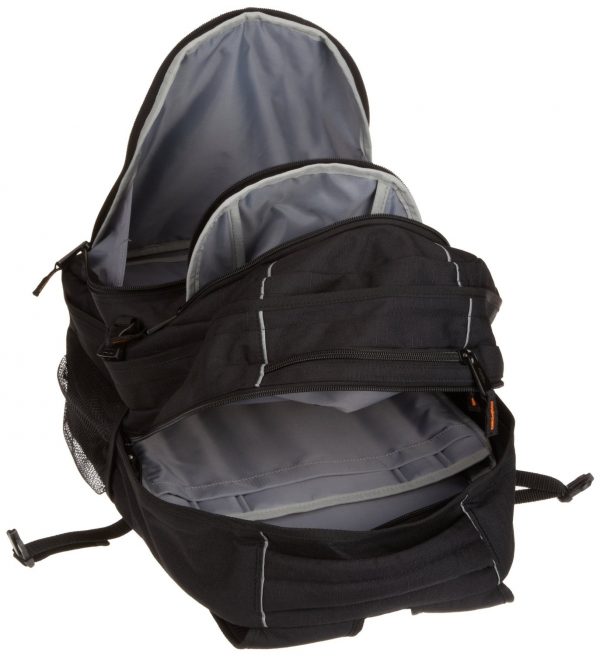 Elasticized side pockets: They lie flat when empty, but stretch out to hold a water bottle, tent poles or other loose objects
Hipbelt pockets: These accommodate small items you want to reach quickly — a smart phone, snacks, packets of energy gel, etc.
Shovel pockets: These are basically flaps stitched onto the front of a backpack with a buckle closure at the top. Originally intended to hold a snow shovel, they now pop up on many 3-season packs, serving as stash spots for a map, jacket or other loose, lightweight items.
Front pocket(s): Sometimes added to the exterior of a shovel pocket, these can hold smaller, less-bulky items.
3. Test for Strength and Overall Sturdiness
Here's a quick and easy way to test.
1) Place a finger on the inside of the bag, then push that finger gently against the side.
2) Using your other finger, press against the outside where your other finger is pressing on the inside.
Can you feel your finger touching? The less distinctly you can feel your other finger, the more sturdy the material is and the heavier it can support. It not only test the thickness but also test the durability of the cloth of fabric.
Also, you can test in this way: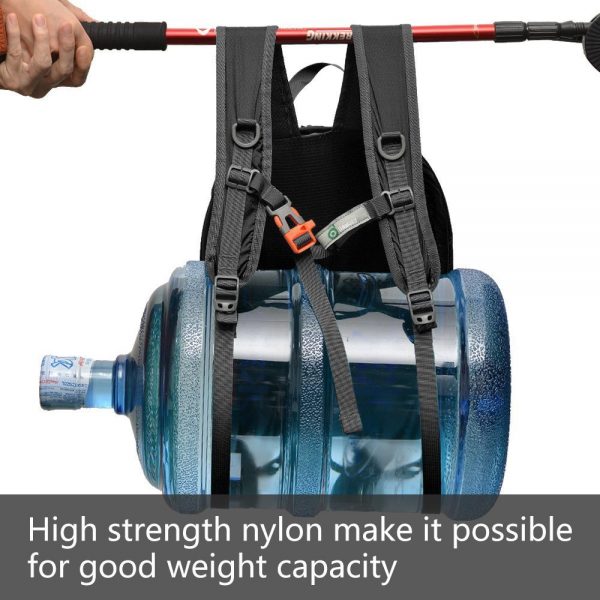 4. How is the Material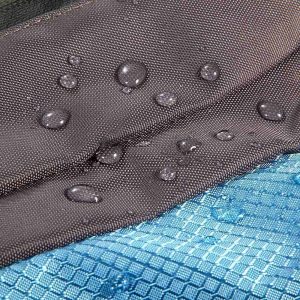 How's the material? You need to see not only the thickness but also the durability of the backpack. Backpacks made of textured water-resistant nylon fabric are more durable as the materials are anti-friction.
Also remember to check whether it is of fine stitching and see whether there are holes on the backpack.
5. Take A Look at the Straps
See the straps and the adjusters.
Does it fits you when you are wearing the backpack walking?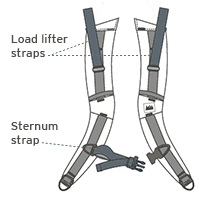 Load Lifter Straps: These are stitched into the top of the shoulder straps, and they connect to the top of the pack frame. Ideally, they will form a 45° angle between your shoulder straps and the pack. Kept snug (but not too tight), they prevent the upper portion of a pack from pulling away from your body, which would cause the pack to sag on your lumbar region.
Sternum Strap: This mid-chest strap allows you to connect your shoulder straps, which can boost your stability. It can be useful to do so when traveling on uneven cross-country terrain where an awkward move could cause your pack to shift abruptly and throw you off-balance.
Compression Straps: These tighten along the sides of a pack. They should be extended when a pack is very full and cinched down when a pack is almost empty. These allow for the wearer to achieve a balanced pack even if it is not completely loaded down. These are one of the main features that make a pack versatile enough for a day hike or a multi-day trip.
Hipbelt Stabilizer: This strap can be tightened around the hipbelt, improving balance and comfort.
Besides, are the buckles sturdy? Are all the straps padded? Padded straps are usually more comfortable.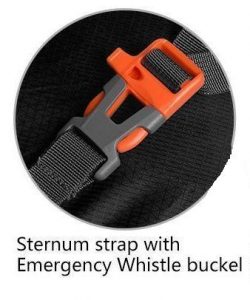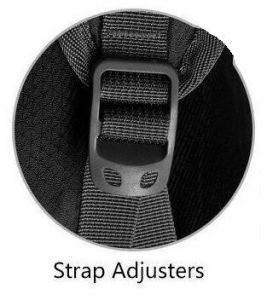 6. Test the Zippers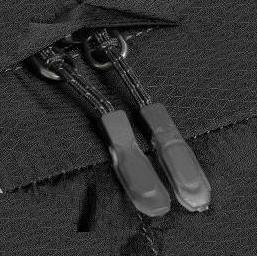 Test the zippers. Pull the zippers back and forth for a couple of times. Do they work well? Do they slide back and forth without resistance? Or do they catch on the seams?
A good zipper will move smoothly back and forth without catching. Most backpacks designed for camping have 2-way anti-abrasion zippers, which makes the backpacks more durable and are more convenient to users.
7. Comfortable?
If you are in a camping trip , properly you will put your backpack on your shoulder for a long time.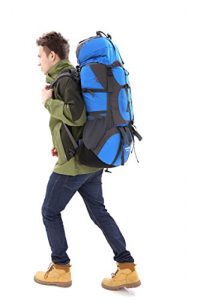 So please notice:
1. Buy a backpack with the size that fits you. Don't buy one that is too big or too small.
2. A framed pack with additional straps is more comfortable for user than other backpacks.
3. Wide shoulder straps distribute weight effectively
4. Breakable mesh padded shoulder straps are usually more comfortable.
5. Backpacks with padding on the sides can protect your back from chafing.
8. Safety
We need backpack of good stithing and durable zippers so that we won't easily lost or miss anything in our backpacks. Besides, there are many features that need to be considered.
Are the zippers with locking devices? Does it has small pockets inside big pockets to put your money or other expensive things in?
If the zippers don't have locks, you can buy one instead. For example, you can buy a zipper lock like this: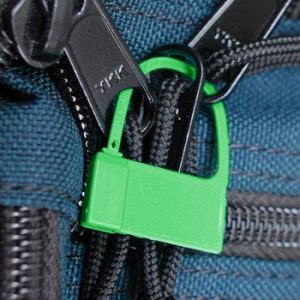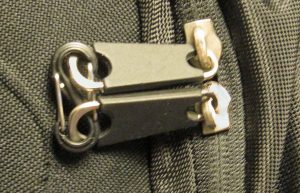 9. Additional Designs for Convenience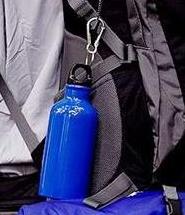 We also consider whether there are additional designs on the backpack.
For example, does it equipped with mesh pockets for water bottles at both sides? Does it have D-shape carabiners or buckles so that you can hang your belongs? Does it has a water bladder?
You can also bring you largest camping items to the store with you, such as camping tent, sleeping bag and sleeping pad. Ask the shore owner if you can put them into the backpack to see whether everything fits in.
You CAN ALSO
bring you largest camping items to the store with you, such as camping tent, sleeping bag and sleeping pad. Ask the shore owner if you can put them into the backpack to see whether everything fits in.