When preparing for a camping trip, obviously what you need to do the first is to choose a tent that is suitable for you.
People who don't go camping before usually come to a difficulty: how to choose a tent? Here are all factors we need to consider.
1. Choose Tent Size / Sleeping Capacity
Firstly consider the tent size. How big or how tall do you want your tent to be? Consider the actual length and width. That's important because it may be big enough for other buyers(if you see comments and decide to buy online) but too small to you. So if possible, have a try in it or measure it before you buy a tent.
Actually the choosing of tent size depends on how many people will use the tent. The sleeping capacity of tents are usually for 1 single person, 2 people, 4 people, 6 people and so on.
You also need to see whether there are extra room for gears or other packages. If the tent is too small, you will not be able to extend your whole body. Also be cautious about tents that are too large. Large tents have larger sleeping capacity but they are bulky and heavy. They should not be considered for backpacking, bicycling or motorcycling.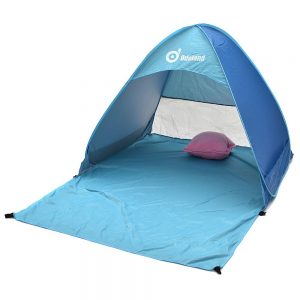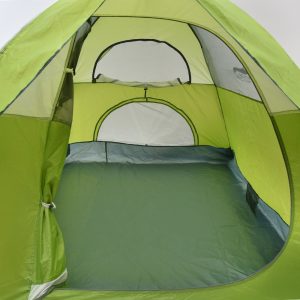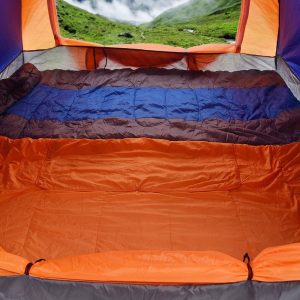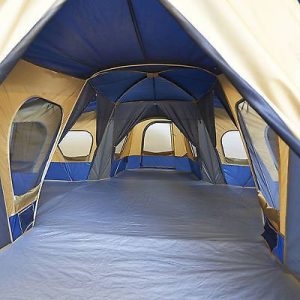 2. Choose Tent Shape
Tents come in four basic shapes: A-frame, umbrella, geodesic or "dome", and wall. The A-frame is the common "pup" tent shape, but can also be quite large. The umbrella is a commonly used family camping tent, as it has lots of standing room, with large windows and a rain fly over the top. The geodesic or "dome" comes on many shapes, but all look like a combination of connected triangles. The wall tent is like an A-frame tent, but is generally much larger and has vertical sidewalls.
Generally speaking, tents with square floor shapes are more efficient when laying out sleeping and gear arrangements. When choosing the tent shape, you should also consider the peak height, for some people like being able to stand up when changing clothes or enjoy the airiness of a high ceiling.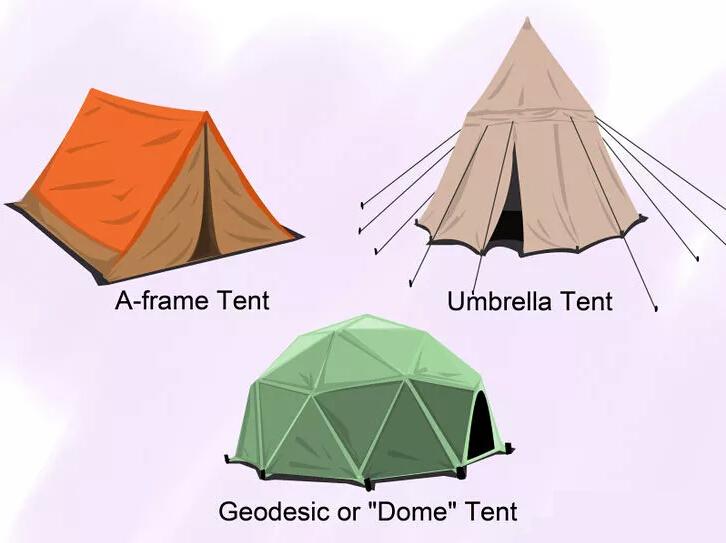 3. Choose Tent Seasonality
By far we have tents designed for 3 seasons, 3 to 4 seasons and 4 seasons.
Usually a tent with seasonality for 3 season can meet your need. It can keep you dry during rain or light snow. And it can also shield you from bugs and provide privacy. But if you are about to go camping in a extremely cold place, you must take a 4- season with you, as it can withstand fierce winds and substantial snow loads.
And even if you are not going to a place of extremely bad environment, you should consider potential weather. A tent designed for 3 to 4 seasons may be a good choice for this consideration.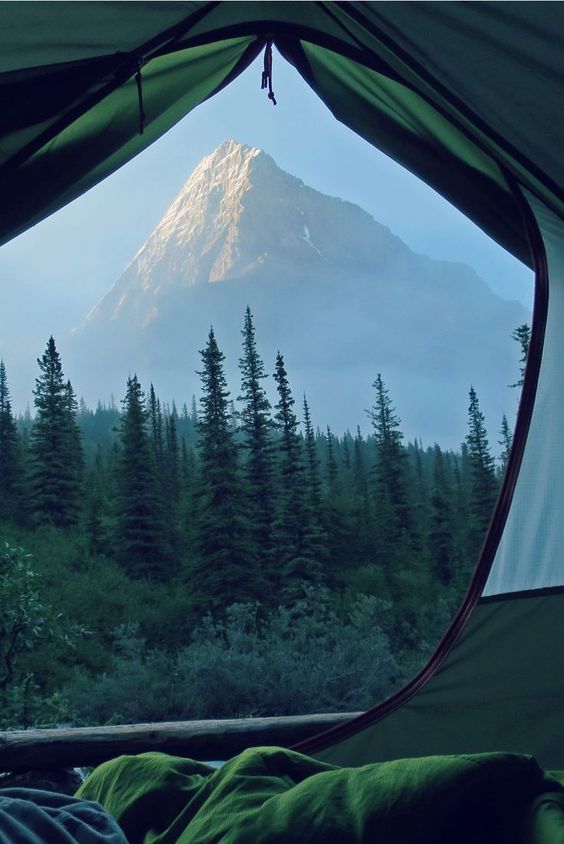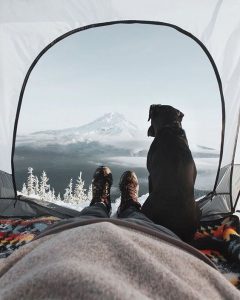 4. Choose Doors and Windows
Doors and windows are important considerations. For hot or humid conditions, choose a tent with generous screened window areas. Make sure your tent has a way to close these windows with a Velcro flap, zippered panel, or drawstring closure. Cheaper tents will not have these options.
When choosing your tent, think about the number of doors you need as well as their shape. A tent for two or more people should have two doors on opposite sides so a person can exit the tent without climbing over another person.
Doors and windows are important to ventilation. Usually tents with large sleeping capacity provide great ventilation as they have generous space for users and their packages.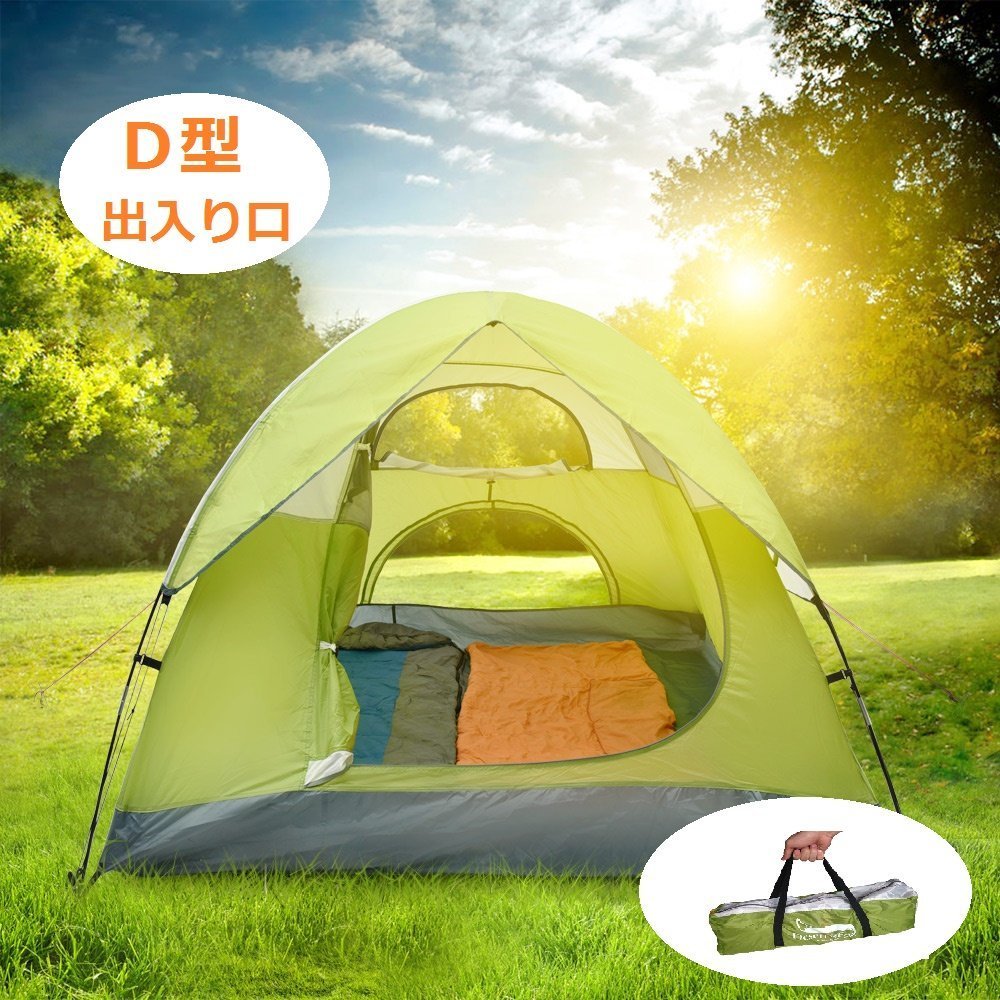 5. Choose Tent Poles
A tent's pole structure helps determines how easy or hard it is to pitch. Virtually all family tents these days are freestanding. This means they do not require stakes to set up. The big advantage of this is that you can pick the tent up and move it to a different location prior to staking. You can also easily shake dirt out of it before taking it down.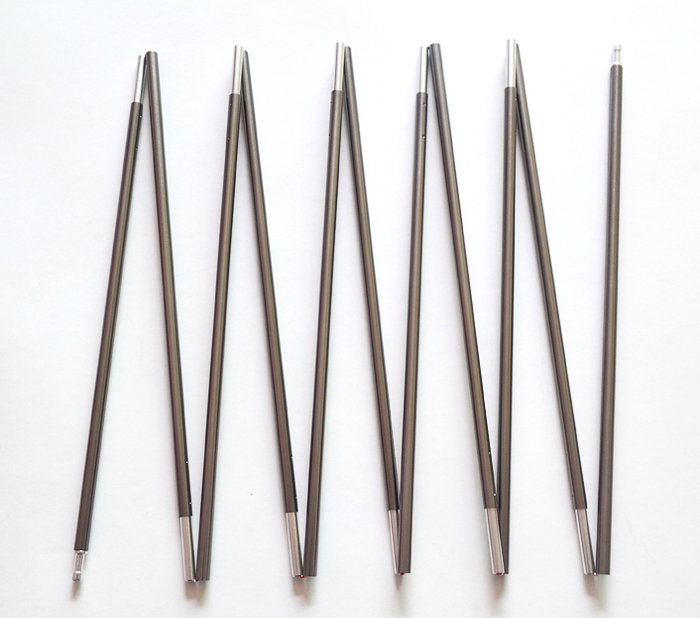 Fewer poles allow faster setups. It's also easier to attach poles to clips than it is to thread them through long pole sleeves. Many tents use both clips and short pole sleeves in an effort to balance strength, ventilation and setup ease. Color-coded corners and pole clips also make setup faster. Aluminum poles are stronger and more durable than fiberglass.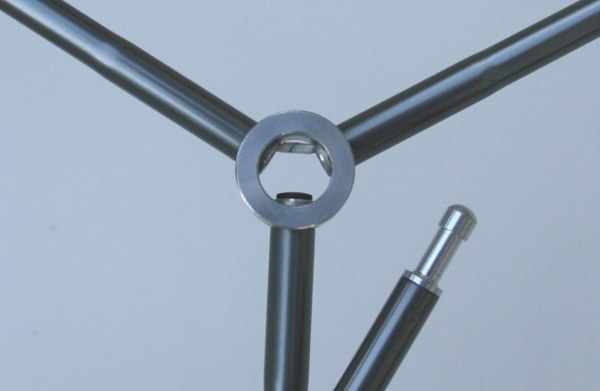 6. Choose A Good Fabric
A tent made of high-quality material will provide users a safer and more comfortable camping experience.
Nearly all tents are now made of nylon. Breathable nylon is normally used for tent walls. Coated nylon is used for the fly and floor for waterproofing. No-see-um mesh is used for the window screens. Heavier tents use thicker fabric and rip-stop fabric. Keep in mind that tent weight will increase if you choose thicker and denser fabrics. This may be unacceptable if you have to carry your tent on your bike or back.
Remember to pack your tent when dry, if possible. If you must pack a wet tent, open it and dry it as soon as you get home, using Lysol or other disinfectant spray to prevent mildew.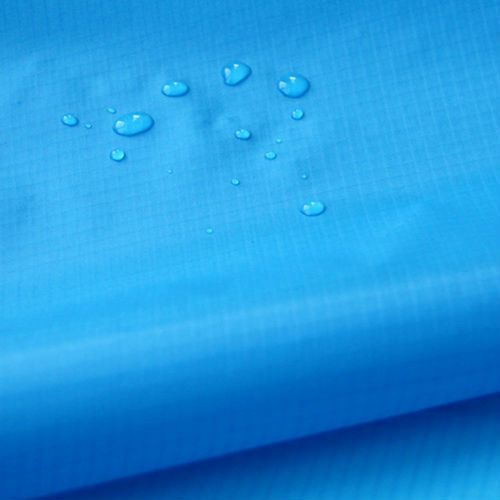 7. Test the Zippers
Don't forget to test the zippers.
Make sure that they can be open and close freely and will not bind up on the tent fabric. Zippers should not snag on nylon flaps or frayed fabric. Plastic or brass zippers will not corrode. Steel or aluminum zippers may corrode when wet but are stronger. You can lightly lubricate zipper mechanisms with clear spray silicone to keep them in good working order.
When setting up a tent, always remember to stake the tent out with the zippers closed so the openings will not be tight and difficult to close later.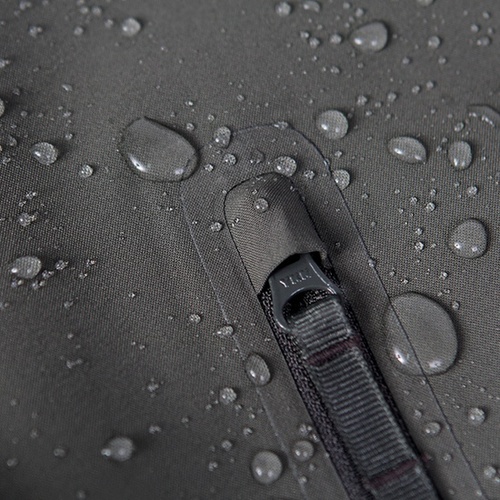 8. Keep Cost in Mind
Generally speaking, tents with higher price have higher-quality fabric, stronger poles and better workmanship. They can withstand higher winds and heavier rain and are more durable. However, not all people are always camping lovers. And not everyone needs this strength and durability. So you really need to consider how many times you will use it before you forget it in the corner of your house.
Therefore, before buying a new tent, remember:
1. Set a budget in your mind first.
2. If you are not sure whether you will use a tent just once, you should better borrow it from your friends or rent one from store.
3. If you are about to upgrade your tent to a better one, learn from your experiences with your first tent.
This chart may give you a quick skim at the article.