When you are choosing a double hammock,
what are you concerning about?
Easy setting?
Weight capacity?
Durability and Portability?
Whether your body can get flat so that you can sleep comfortably?
NOW,
I'm glad to tell you :
ONE ODOLAND MEETS ALL!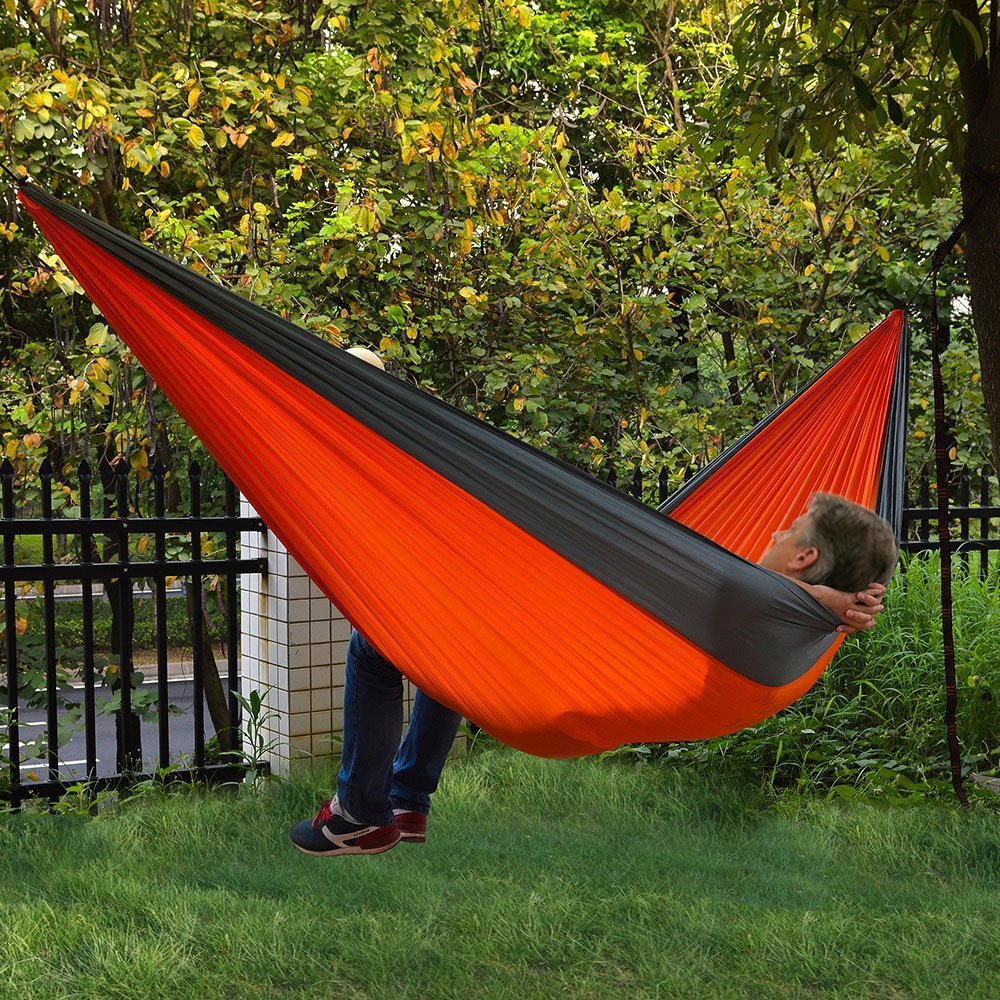 ODOLAND Double Large Travel Camping Hammock is portable and lightweight, extremely designed for outdoor activities of two person. Compared with ODOLAND single hammock, Double Hammock is bigger, better and of larger weight capacity. It uses Ultra-light Parachute Nylon, with 9ft quick-Lock Hammock Straps and Wire Gate Carabiners.
You can take it in the backyard or between two palm trees along the beach, set it up in seconds, and just relax yourself.
WHY CHOOSING ODOLAND?
Bigger and Better: Extra large size of 9.8ft * 6.5ft, perfect for one person of any size or even two as well. Soft silky torch, breathable and quick drying woven nylon makes you feel unexpected comfortable.
Safety Support up to 400lbs: Made of 210T rip-stop nylon, features durable triple interlocking stitching, pack with national high grade carabiners, it's designed to safety support a maximum capacity of 400 pounds.
Quick and Easy Setup: Our daisy-chained loop system makes it easy to adjust the height of your hammock fast. Setup and tear down is so easy with no complicated knots to learn. It's everything you need to hang around the right way! Perfect suspension for trees, posts, large rocks, roof racks, boat masts, docks, and more!
Lightweight & Portable: Friendly package size of 6.5in * 10.5in , less than 3 pound, it manages to pack with your backpacks easily. Ideal for hiking, camping, boating, traveling, yard, beach & lake, or just relaxing.
Worry Free: Offer a better than money back guarantee, if there any issue with your product for quality reason, we will refund you and send you a new one.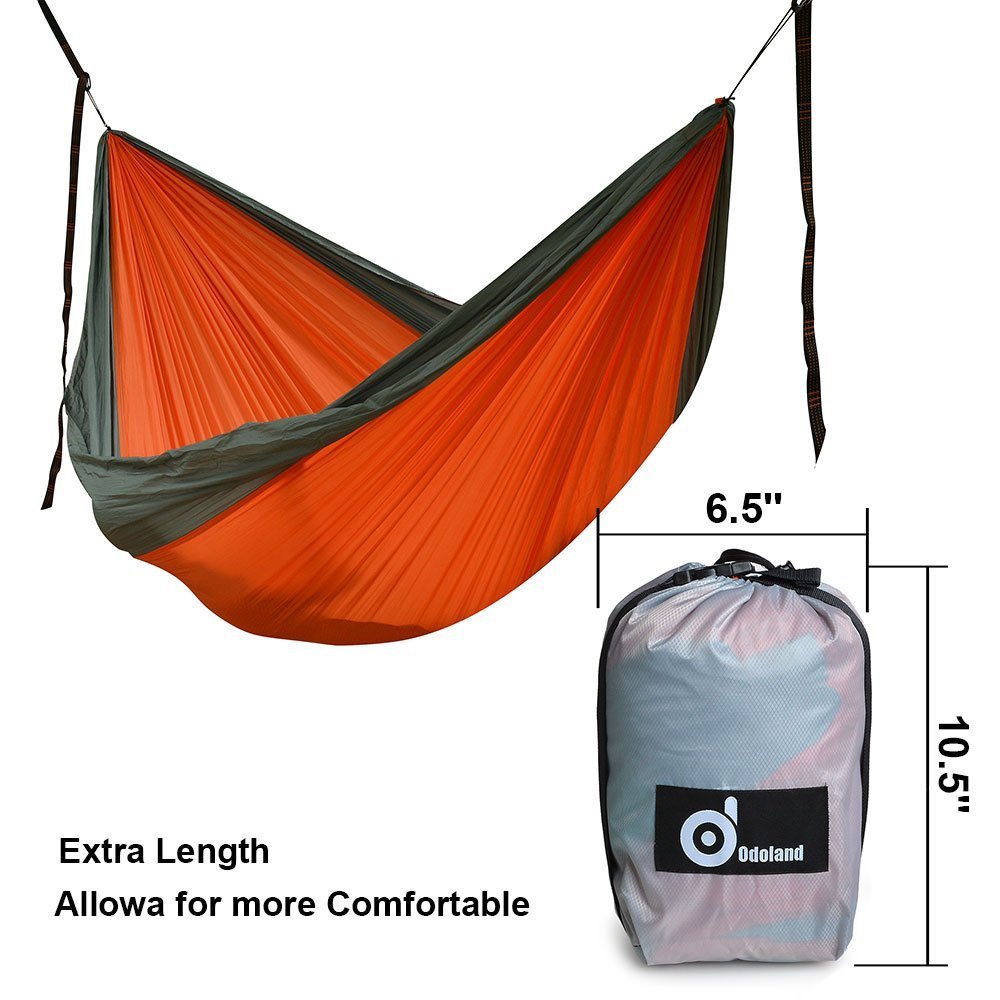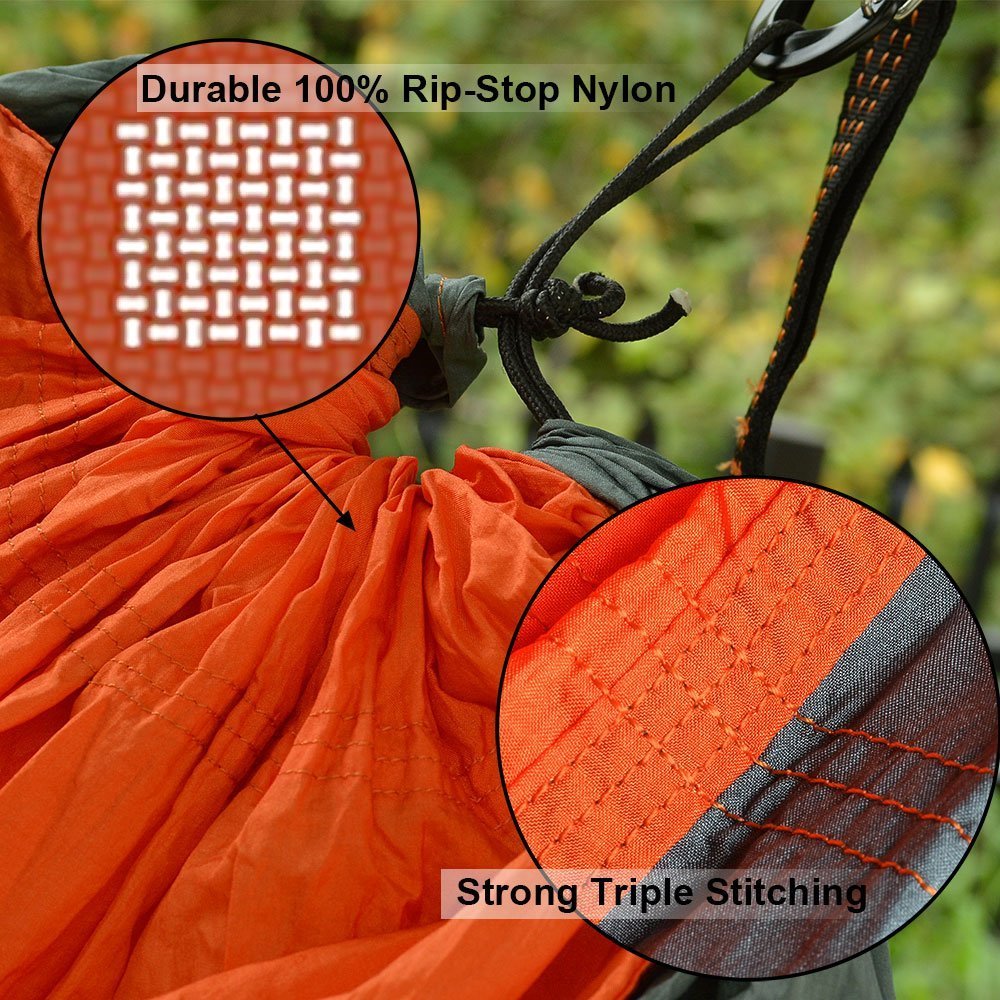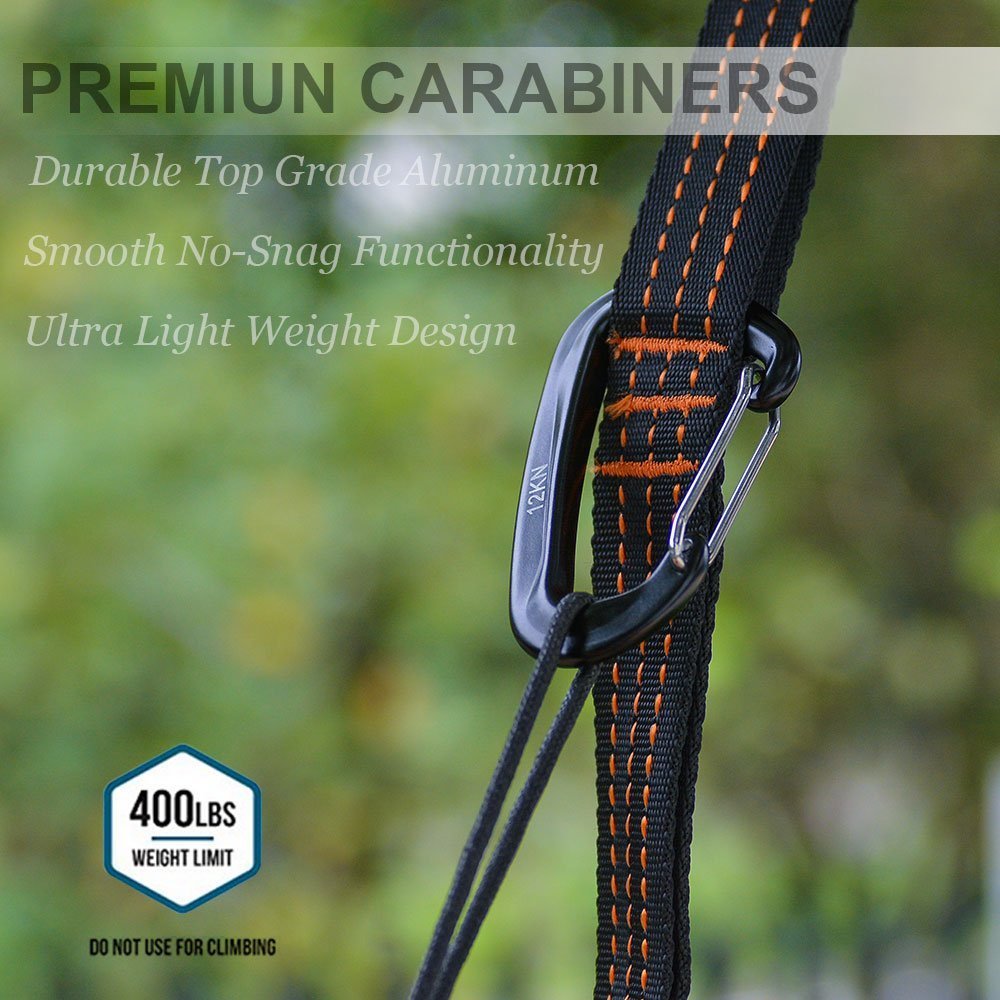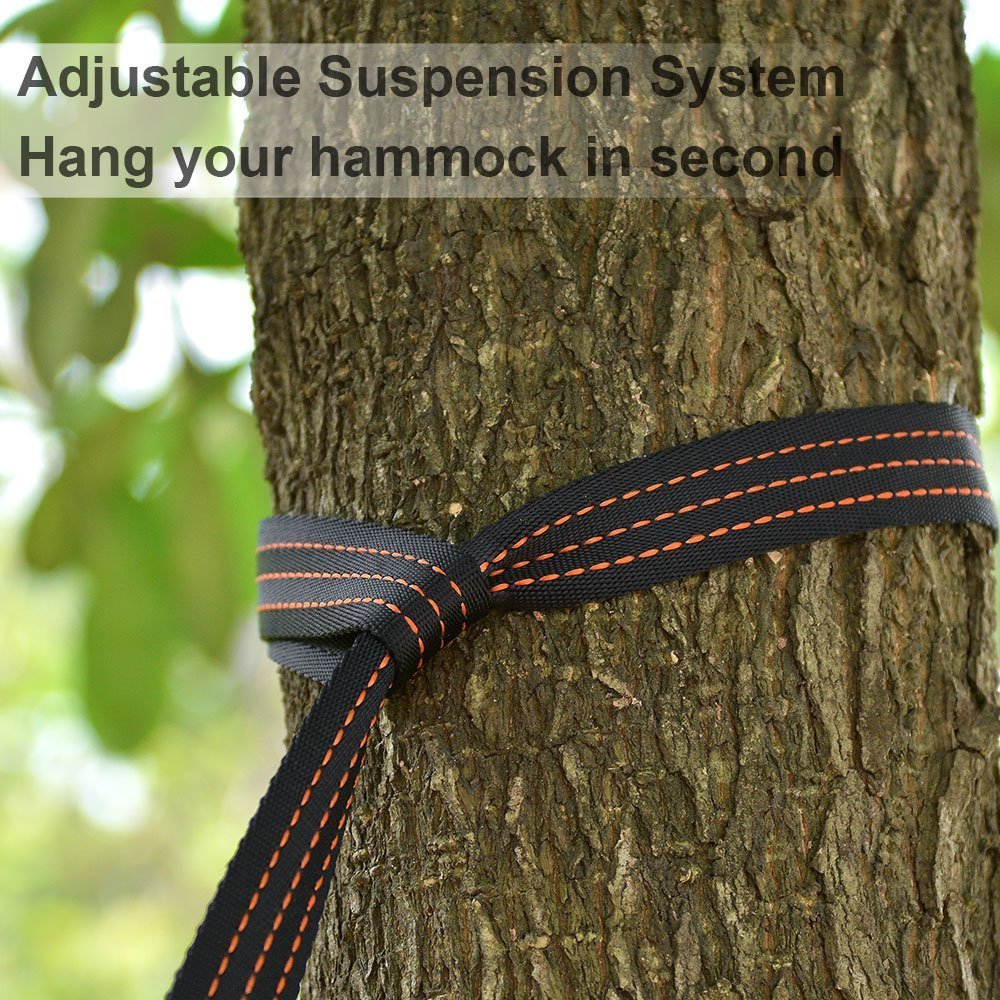 Big enough for two and palatial for one.
The key to sleeping in it comfortably is to lie at an angle across it so your body gets flat just like sleeping in your bed at home. So it not only fits two people but also fits one single person.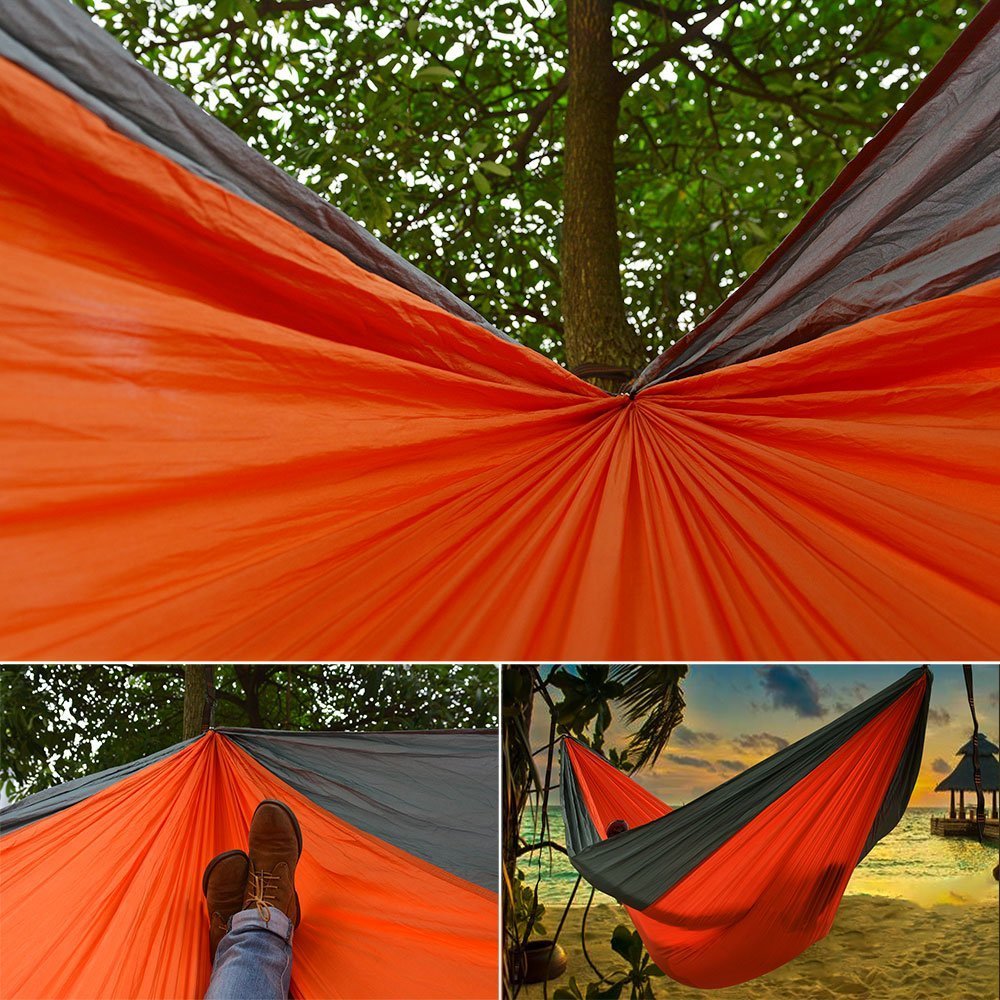 Features:
The Highest quality hammock on the market, life time warranty gives you peace of mind that others can't!
Soft – High fiber breathable 210T nylon of 400-pound capacity with diversified color and soft to touch.
Durable – Seamless triple interlocking stitching to maximize hammock strength.
Sturdy – Sturdy hanging carabiners made of aviation aluminum able to bear 1200lbs.
Portable – Easy to assemble, make you done in minutes without any tools.
Multi-functions – Ideal for hiking, camping, boating, traveling, back-yarding, beach & lake, or just relaxing.
Roomy, portable, durable, quick and easy to set up.
What more do you want?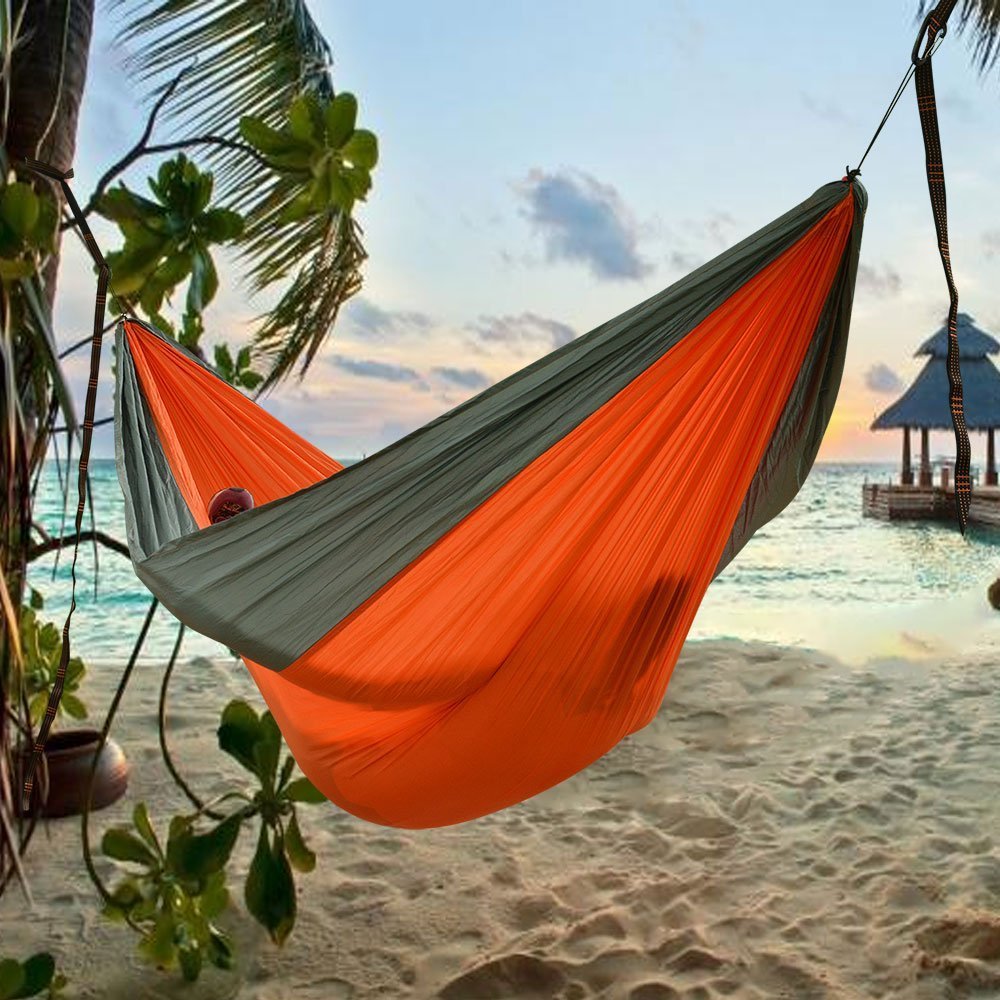 Specifications:
1. Size: 9.8ft * 6.5ft
2. Weight Supported: Up to 400lbs
3. Material: Made of 210T rip-stop nylon
4. Package Size: 16*26*10cm
5. Weight: 2.27lb/1030g
Package Includes:
1* Large Camp Hammock
2* Quick-Lock Straps
2* High Grade Carabiners
1* User Manual
1* Carry Bag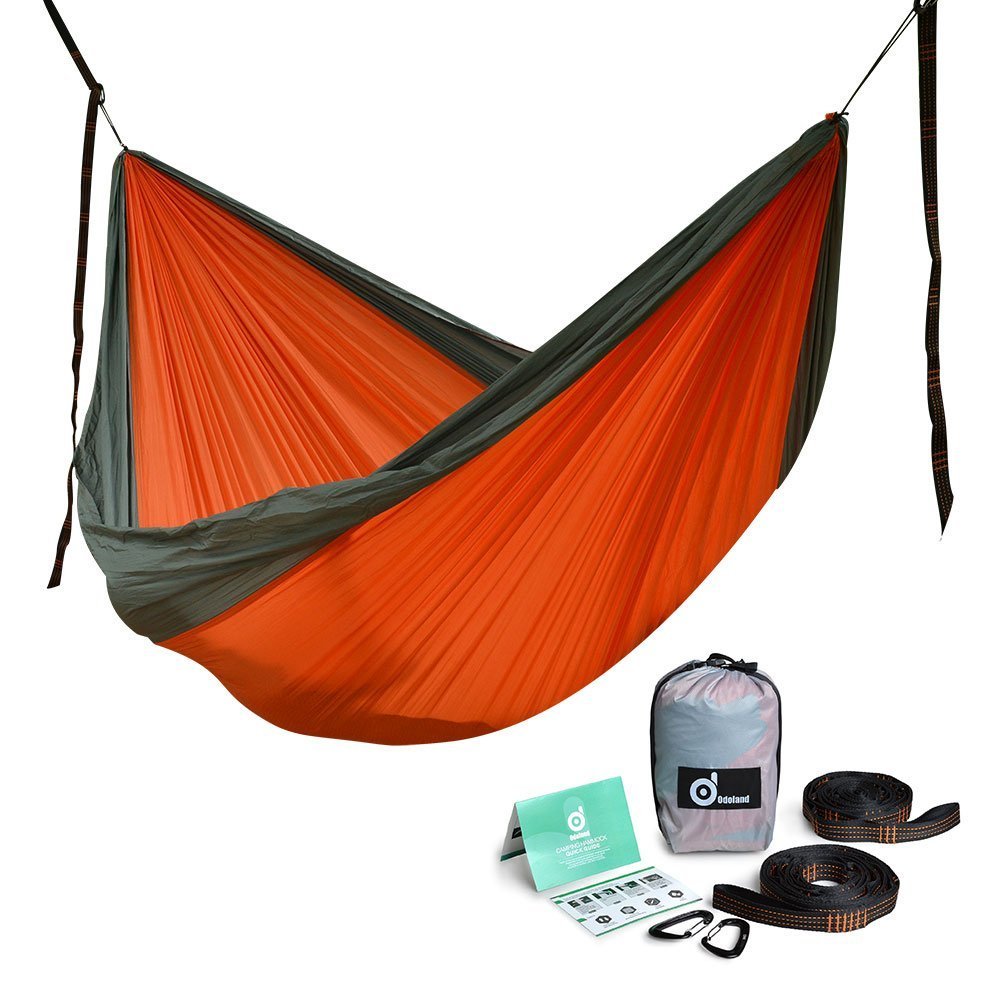 Notes:
Using any hammock carries inherent risk. Accidents happen, use with caution. Never hang your hammock more than 18 inches above the ground. Check for wear and damage before every use. Use at your own risk.
If you are interested in this product, please click the link. If you need hammocks for single person, please click this link.

If you want to know more detail about our product , please don't hesitate to contact us. We will try our best to give you a satisfying reply.