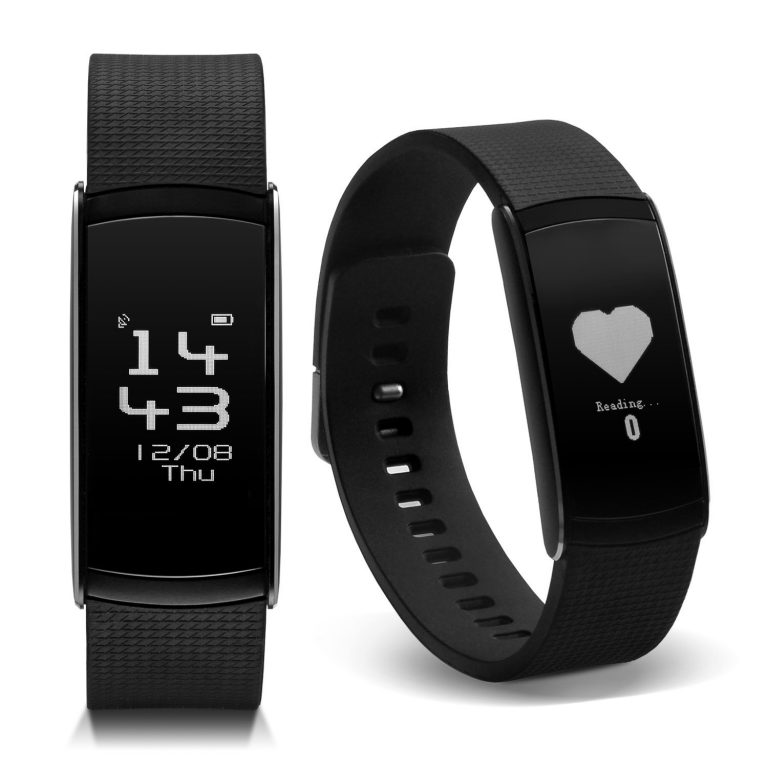 ODOLAND fitness tracker is a smart watch for people differ in ages. This smart watch with true touch screen is an excellent watch that plays a role as:
Eye-Catching Watch: The Odoland smart watch looks simple. It is of ergonomic and fashion design. It is black and looks awesome with true touch screen, making it easily catch people's eyes. You can see date and time on it. You can choose dial in different styles as you prefer. Easily light up the screen by lifting wrist up!

Health Monitor: This smart watch with optical heart rate sensor tracks your heart rate continuously on your wrist to maximize workouts and better measure calories burn. It will automatically track your sleeping and will also remind you to move when you've sitting or staying at a place.

Activity Tracker: This all-day activity tracker lets you track steps, distance, calories burned, floors climbed and active minutes.
Sports Tracker: Odoland smart watch can not only track all-day activity but also recognize what sports you are actually doing. It can recognize up to 20 different kinds of sports including swimming, cycling, basketball, running and climbing. Definitely your perfect sport companion!

Notification Reminder: This wireless Bluetooth notification will remind phone calls, messages, QQ message, WeChat and even remind you when your phone is of low battery. You can see call, text and calendar alerts on your wrist to keep both your phone out of sight and you goals in focus.
Odoland smart watch can standby for 5 to 7 days. The water-resistance level is IP65 so it has great performance in resisting wear and tear. It is comfortable to wear all day long, aiming at helping you to maintain a good balance between work/study and life!
Train smarter and go farther with this ODOLAND smart watch!