The best season for skiing is coming!
No matter you plan to go skiing, go snowboarding or do other snow sports, this Odoland ® Snow Sports Checklist is a great tool to help with your preparation.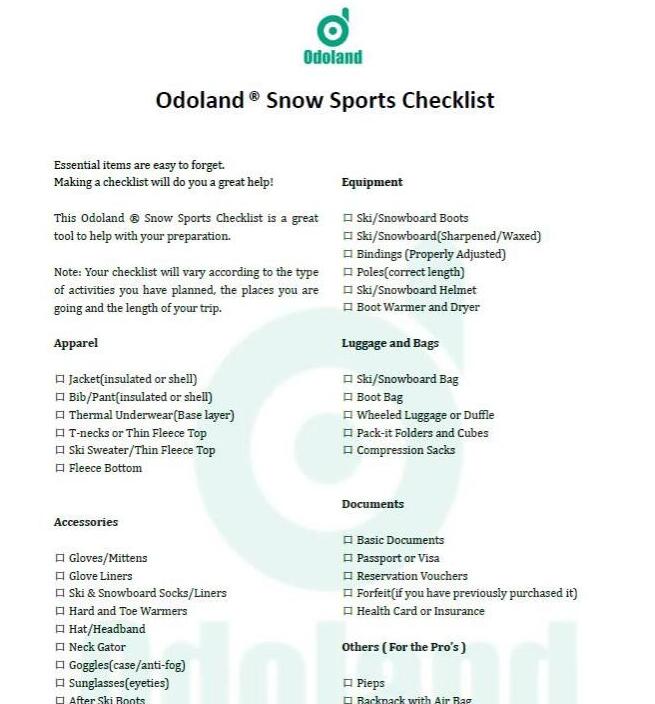 Note: Your checklist will vary according to the type of activities you have planned, the places you are going, the time of year and the length of your trip.